Resilio Sync (formerly BitTorrent Sync) is a proprietary peer-to-peer file synchronization tool available for Windows, Mac, Linux, Android, iOS, Windows Phone, Amazon Kindle Fire and BSD. It can sync files between devices on a local network, or between remote devices over the Internet via a modified version of the BitTorrent protocol.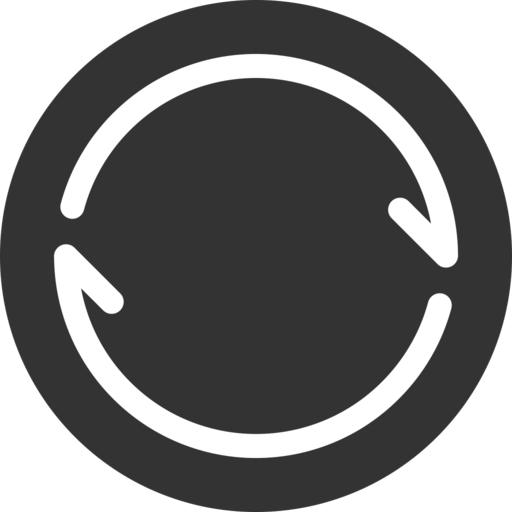 FREE

Have Your Files Anywhere Sync any folder to all your devices. Sync photos, videos, music, PDFs, docs or any other file types to/from your mobile phone, laptop, or NAS.

FREE

One Time Send The fastest and most private way to send files to friends and family. Send one or more files to multiple recipients without sharing the whole folder or creating a permanent sync connection.
Send photos, videos, movies, or any other large file directly to friends. Cloud free. Sending files is a Pro feature, and any user can receive files.

FREE

Keep Your Files Safe Backup your files automatically to another device you own. Create your own Disaster Recovery site.
Setup your phone to backup all photos to your laptop, or backup all your documents from your laptop to your NAS. Protect yourself from losing information on a crashed or misplaced device.

FREE

Send Large Files Fast Sync skips the cloud and finds the shortest path between devices when transferring data. No size limits. Easily sync and share folders that contain gigabytes (or terabytes) of data.

FREE

Access Files On The Go Sync photos, videos, music, PDFs, docs or any other file types to/from your mobile phone or tablet. Using 'Selective Sync', you can choose to sync only the files you need, whenever you need them.

PRO

Use on Any Device Keep folders synced between multiple platforms and operating systems. Sync is available for OS X, Windows, Linux, iOS, Android, all major NAS devices, and more.

PRO

Add Folders to All Your Devices Automatically Syncthing doesn't need IP addresses or advanced configuration: it just works, over LAN and over the Internet. Every machine is identified by an ID. Give your ID to your friends, share a folder and watch: UPnP will do if you don't want to port forward or you don't know how.

PRO

Make Sure Sensitive Data Stays In Your Control Change access permissions at any time using 'Advanced Folders'. Assign ownership to another user, revoke access, or change read and write permissions on the fly.

PRO

Sync Only The Files You Need Using 'Selective Sync' feature, Sync will create placeholder files in your file-system that can be searched locally. Click to download only the files that you need, when you need them, without having to replicate entire folders on every device.

PRO

Control Bandwidth Usage Every node is identified by a strong cryptographic certificate. Only nodes you have explicitly allowed can connect to your cluster.
Navigate to the Application Manager page and search for syncthing.
Click

icon to open the installation window and tap Install to start the installation process.
Once the installation is complete, click

icon to open the Access Info page. Then click Go To Application to access syncthing.
Once the installation is complete, open resilio sync webui.
Create a Username and Password for resilio sync webui.

Select Sync Home as your product.

Set a name for your syncthing server.

Click icon at the top left and add a Standard Folder.

Select the folder you want to sync under /storage and click Open.

Set Permission to Read & Write and click button to copy the share link. You can also scan the QR code at the last tab to easily connect from your smartphone.

Download and install Resilio Sync client.
Set a name for your syncthing client instance and click Get Started.

Click icon at the top left and click Enter a key or link.

Paste the share link from the step 5 of previous section. Click Next.

Choose a local folder for the sync. Click Connect.

Open resilio sync webui and approve the access request. It may take a while for the approval notification to appear.

If successful, you will be now able to monitor the sync progress.

¶ For Android
Install Resilio Sync app from the google play store.
Open Resilio Sync app and tap Skip Tour at the bottom.

Set a unique name for your resilio sync instance. Click Done at the top right.

Allow access to your media storage when prompted.

Click to add a connection.

Use the option Scan QR code to connect easily.

Once the connection is established, you will be able to see the number of peers like below.