Ubooquity is a small content server that you can use on any device on which Java is installed (virtually everything running on Windows, Linux or Mac OS, including NAS). Once installed, it runs in the background and makes all the comics and books you chose to share available through a web page. The idea behind Ubooquity is to be able to browse your personal digital library from your tablet (e.g an iPad), your e-reader or your smartphone, either at home or from anywhere else.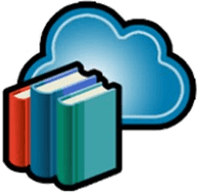 Please check our application chart to see which GigaDrive Plans are eligible to install this application.
Versatile: Ubooquity supports many types of files, with a preference for ePUB, CBZ, CBR and PDF files. Metadata from library management software Calibre and ComicRack are also supported.
Lightweight and multi-platform: Ubooquity can be installed on any OS supporting Java (Windows, Linux, Mac OS…) and on a wide range of hardware (desktop computer, server, NAS…).
Secure: Ubooquity lets you create user accounts and set access rights for each shared folder.
Connections can be protected (HTTPS) using your own certificate.
Navigate to the Application Manager page and search for ubooquity.
Click

icon to open the installation window and tap Install to start the installation process.
Once the installation is complete, click

icon to open the Access Info page. Then click Go To Application to access ubooquity.