Soulseek is an ad-free, spyware free, just plain free file sharing network for Windows, Mac and Linux. Our rooms, search engine and search correlation system make it easy for you to find people with similar interests, and make new discoveries!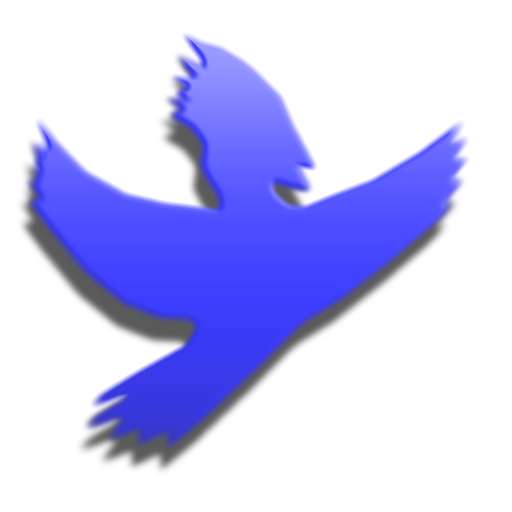 Please check our application chart to see which GigaDrive Plans are eligible to install this application.
Content: As a peer to peer (P2P) file sharing program, the accessible content is determined by the users of the Soulseek client, and what files they choose to share. The network has historically had a diverse mix of music, including underground and independent artists, unreleased music, such as demos and mixtapes, bootlegs, live tracks, and live DJ sets, but releases from major and independent labels can also be found.
Central server: Soulseek depends on a pair of central servers. One server supports the original client and network Version 156, with the other supporting the newer network (functioning with clients 157 and Qt). While these central servers are key to coordinating searches and hosting chat rooms, they do not actually play a part in the transfer of files between users, which takes place directly between the users concerned. (See Single Source Downloads below).
Searching: Users can search for items; the results returned being a list of files whose names match the search term used. Searches may be explicit or may use wildcards/patterns or terms to be excluded. For example, searching for blue suede -shoes will return a list of files whose names containing the strings blue and suede, but files containing the string shoes in their names will be excluded.

A feature specific to the Soulseek search engine is the inclusion of the folder names and file paths in the search list. This allows users to search by folder name. For example, typing in experimental will return all the files that are contained in folders having that name, providing quick access to bands and albums in a determined musical genre.
The list of search results shows details, such as the full name and path of the file, its size, the user who is hosting the file, together with that users' average transfer rate, and brief details about the encoded track itself, such as bit rate, length, etc. The resulting search list may then be sorted in a variety of ways and individual files (or folders) chosen for download.
The Soulseek protocol search algorithms are not published, as those algorithms run on the server.
Single source (one-to-one) downloads: Soulseek does not support multi-source downloading or "swarming" like other post-Napster clients, and must fetch a requested file from a single source. (By contrast, swarming allows a requested file to be sourced from a number of users who have that file, thus pieces of the file may be downloaded concurrently from a number of sources, typically giving improved performance.)

Banning: All Soulseek clients contain a ban feature whereby selected users may be banned from requesting files. This is in response to users who might be free-riding (i.e. taking files from others without sharing any files themselves) or who might be causing a nuisance for other reasons, such as a personal argument through the chat facilities or just taking up a user's bandwidth by downloading too many files, or simply on the whim of the banning user. Banning can be a contentious subject, and was the subject of much discussion in the user forums particularly in the early days. Users with download privileges can still be banned.
Album downloads: While Soulseek, like other P2P clients, allows a user to download individual files from another by selecting each one from a list of search results, a Download Containing Folder option simplifies the downloading of entire albums. For example, a user who wishes to facilitate the distribution of an entire album may place all tracks relating to the album together in a folder on the host PC, and the entire contents of that folder (i.e. all the album's track files) can then be downloaded automatically one after the other using this one command.
File transfer monitoring: The Soulseek client features two file transfer monitoring windows where the progress of files being uploaded and downloaded can be monitored and controlled.
User profiles: Users may complete a profile which contains basic free-form text information (e.g. basic information about themselves or their 'file transfer rules') together with a list of things they like, a list of things they dislike, and optionally an image file. These items may then be viewed by other users when selecting the username from a list of members in a chat room or a list of files returned by a search.

The list of items a user likes may also be used to obtain global rankings for that item in the Soulseek community or to obtain recommendations from other users who have the same items in their list of things they like.

Wishlists: The Soulseek 156, 157 and Qt clients provide a "wishlist" feature which functions like a stored search. Search terms are input as entries in a wishlist and each wishlist entry is then periodically executed as a search automatically by the client software, returning results as appropriate.
Privileges: While the Soulseek software is free, a donation scheme exists to support the programming effort and cost of maintaining the servers. In return for donations, users are granted the privilege of being able to jump ahead of non-donating users in a queue when downloading files (but only if the files are not shared over a local area network).
Navigate to the Application Manager page and search for soulseek.
Click

icon to open the installation window and tap Install to start the installation process.
Once the installation is complete, click

icon to open the Access Info page. Then click Go To Application to access soulseek.