Pydio Cells, previously known as just Pydio and formerly known as AjaXplorer, is an open-source file-sharing and synchronisation software that runs on the user's own server or in the cloud.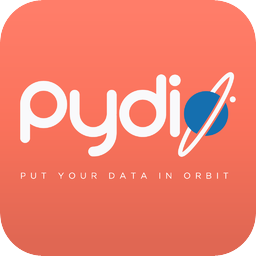 Please check our application chart to see which GigaDrive Plans are eligible to install this application.
File sharing between different internal users and across other Pydio instances
SSL/TLS Encryption
WebDAV file server
Creation of dedicated workspaces, for each line of business / project / client, with a dedicated user rights management for each workspace
File-sharing with external users (private links, public links, password protection, download limitation, etc.)
Online viewing and editing of documents with Collabora Office
Preview and editing of image files
Integrated audio and video reader
Client applications are available for all major desktop and mobile platforms
Navigate to the Application Manager page and search for pydio.
Click

icon to open the installation window and tap Install to start the installation process.
Once the installation is complete, click

icon to open the Access Info page. Then click Go To Application to access pydio.
Click profile icon at the top left corner and then click Cells Console.

Navigate to the Storage option and click + DATASOURCE at the top-right corner.

Select Flat Storage and click Start to create your datasource.

Enter a identifier of your choice. We have used storage as an identifier.

We need to enter a folder path here that is two levels deep (such as /folder/path). Hence we can't use /storage as a path. We will use /homeX/USERNAME/storage instead. Here X can either be blank or a number. You can just type /home and pydio will autosuggest your home directory.

Click Next.

Click Create.

Wait for pydio to finish scanning your storage directory. Once done, the status of your datastorage will be shown as All services running.

Navigate to Workspaces option at the left sidebar and click + WORKSPACE.

Set a label of your choice. Set a folder path which has the same name as our datasource created on step 5. Set default rights to Read and Write.

Click the profile icon at the top-left corner and then click Go back to main page.

If everything is set properly you will find your storage directory on the main page.