ngIRCd is a free, portable and lightweight Internet Relay Chat server for small or private networks, developed under the GNU General Public License (GPL).
The server is quite easy to configure, can handle dynamic IP addresses, and optionally supports IDENT, IPv6 connections, SSL-protected links, and PAM for user authentication as well as character set conversion for legacy clients. The server has been written from scratch and is not based on the forefather, the daemon of the IRCNet.
The name ngIRCd means next-generation IRC daemon, which is a little bit exaggerated: lightweight Internet Relay Chat server most probably would have been a better name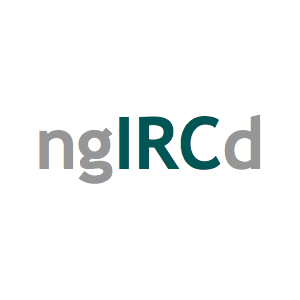 Please check our application chart to see which GigaDrive Plans are eligible to install this application.
well arranged (lean) configuration file
simple to build/install, configure and maintain
optionally supports IDENT, IPv6, SSL, PAM and iconv
no problems with servers that have dynamic IP addresses
freely available, modern, portable and tidy C-source
ngIRCd is being actively developed since 21 years
Navigate to the Application Manager page and search for ngircd.
Click

icon to open the installation window and tap Install to start the installation process.
Once the installation is complete, click

icon to open the Access Info page. Then click Go To Application to access ngircd.