Medusa is an automatic Video Library Manager for your media files. A GUI for viewing the information on Microsoft Windows and macOS is provided.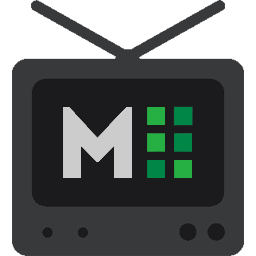 Please check our application chart to see which GigaDrive Plans are eligible to install this application.
Supports TVMaze and TMDB indexers
Manual search for subtitles (useful when subtitle has low score because of typo in filename or alternative title)
Support for Python 3
Uses 'guessit' library to parse and enrich existing info (more precise than regexes)
Faster DailySearcher|Backlog|Find propers as we only process new items. Already processed items are discarded.
Option to clean Kodi library when replacing existing files
Better quality explanations and consistent quality code in all threads
Postpone Post Processing until Medusa downloads wanted subtitle (useful to only show media if subtitle available)
Clean up any leftover files/folders if media file is deleted
Nightly showupdater updates only the season of the show, which has been updated by the indexer, for tvdb and tmdb.
Kodi/XBMC library updates, poster/banner/fanart downloads, and NFO/TBN generation
Sync your shows with Trakt. Keep shows/episode updated in Trakt watchlist
Easily see what episodes you're missing, are airing soon, and more
Can notify Kodi, XBMC, Growl, Trakt, Twitter, and more when new episodes are available
Searches TheTVDB.com and AniDB.net for shows, seasons, episodes, and metadata
Allows you to choose which indexer to have Medusa search its show info from when importing
Automatic XEM Scene Numbering/Naming for seasons/episodes
Available for any platform, uses a simple HTTP interface
Automatic subtitles matching and downloading
Improved failed download handling
DupeKey/DupeScore for NZBGet 12+
Real SSL certificate validation
Navigate to the Application Manager page and search for medusa.
Click

icon to open the installation window and tap Install to start the installation process.
Once the installation is complete, click

icon to open the Access Info page. Then click Go To Application to access medusa.