Mediainfo is a free, cross-platform and open-source program that displays technical information about media files, as well as tag information for many audio and video files. It is used in many programs such as XMedia Recode, MediaCoder, eMule, and K-Lite Codec Pack. It can be easily integrated into any program using a supplied MediaInfo.dll. MediaInfo supports popular video formats (e.g. Matroska, WebM, AVI, WMV, QuickTime, Real, DivX, XviD) as well as lesser known or emerging formats. In 2012 MediaInfo 0.7.57 was also distributed in the PortableApps format.
MediaInfo provides a command-line interface for displaying the provided information on all supported platforms. Additionally, a GUI for viewing the information on Microsoft Windows and macOS is provided.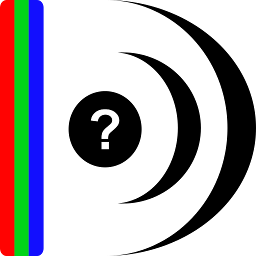 Please check our application chart to see which GigaDrive Plans are eligible to install this application.
Read many video and audio file formats

Container: MPEG-4, QuickTime, Matroska, AVI, MPEG-PS (including unprotected DVD), MPEG-TS (including unprotected Blu-ray), MXF, GXF, LXF, WMV, FLV, Real…
Tags: Id3v1, Id3v2, Vorbis comments, APE tags…
Video: MPEG-1/2 Video, H.263, MPEG-4 Visual (including DivX, XviD), H.264/AVC, H.265/HEVC, FFV1…
Audio: MPEG Audio (including MP3), AC3, DTS, AAC, Dolby E, AES3, FLAC…
Subtitles: CEA-608, CEA-708, DTVCC, SCTE-20, SCTE-128, ATSC/53, CDP, DVB Subtitle, Teletext, SRT, SSA, ASS, SAMI…

View information in different formats (text, sheet, tree, HTML…)
Customise these viewing formats
Export information as text, CSV, HTML…
Graphical user interface, command line interface, or library (.dll/.so/.dylib) versions available
Integrate with the shell (drag 'n' drop, and Context menu)
Internationalisation: display any language on any operating system
Localisation capability
Navigate to the Application Manager page and search for mediainfo.
Click

icon to open the installation window and tap Install to start the installation process.
Once the installation is complete, click

icon to open the Access Info page. Then click Go To Application to access mediainfo.