Emby (formerly Media Browser) is a proprietary media server designed to organize, play, and stream audio and video to a variety of devices.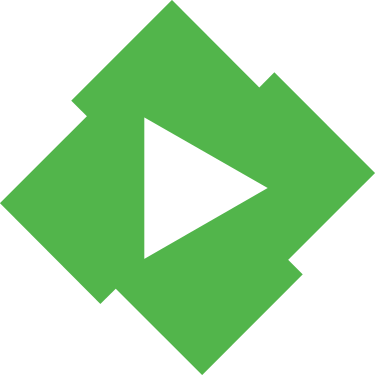 Please check our application chart to see which GigaDrive Plans are eligible to install this application.
Your Media on Any Device Emby Server automatically converts and streams your personal media on the fly to play on any device.
Easy Access Emby Connect makes it easy to enjoy your personal media while away from home. Just sign in and play.
Live TV Stream Live TV to any device, manage your DVR, and enjoy your library of recordings.
Mobile Sync Sync your personal media to smart phones and tablets for easy offline access. Automatically sync new content as you add it.
Beautiful Displays Emby organizes your content into easy and elegant presentations. Your personal media will never look the same.
Manage Your Media Easy web-based tools help you edit metadata and images, search for subtitles, and more.
Manage Your Home Easily control content access for your children. Monitor and remote control their sessions as you need to.
Parental Controls Specify parental restrictions for your children, create access schedules, time limits, and more.
Easy DLNA Emby automatically detects Dlna devices on your network so that you can easily send content, remote control, and more.
Chromecast Send videos, music, photos, and Live TV to Chromecast with ease.
Cloud Sync Sync your personal media to the cloud for easy backup, archiving, and converting. Store your content in multiple resolutions to enable direct streaming from any device.
Navigate to the Application Manager page and search for emby.
Click

icon to open the installation window and tap Install to start the installation process.
Once the installation is complete, click

icon to open the Access Info page. Then click Go To Application to access emby.
You will be redirected to the initial setup page which looks like the following image. Select your Preferred display language and click Next.

Enter Username and Password of your choice and optionally enter your Emby connect username or email address in order to link your emby server to your emby connect account.

Enter your Preferred Metadata Language and Country.

Keep the rest of the options to their default settings and click Finish to complete the setup.
Once the initial setup is done, Navigate to the Application Manager page of your dashboard and search for emby.
Click

icon to open the Access Info page and note down HTTP port and HTTPS port which will be used later.

Go back to your emby server's homepage and click the top-right icon.
Click Network under the Server section.

Enter HTTP port and HTTPS port in the Public HTTP port number and Public HTTPS port number field respectively and set Secure connection mode to Handled by reverse proxy.
Set Custom ssl certificate path: to /config/emby_self_signed_key.p12 and click Save button at the bottom. You also need to restart to make sure the SSL certificate is loaded correctly.
To add your media files, navigate to Settings > Server > Library. Click New Library.

Set your preferred Content type, Display name etc. Click icon to add folder(s) to your library.

Type /storage in the folder field and tap the icon to list the contents of the folder. Then select your preferred folder.

Click Ok to finish adding adding a folder.
Click Ok again to finish creating your library.