Booksonic Air (a.k.a Booksonic) is a server for hosting the audiobooks you own and reach them from wherever you are. Perfect for those boring bus rides!
It is designed to handle very large collections (hundreds of gigabytes). Although optimized for MP3 streaming, it works for any audio or video format that can stream over HTTP, for instance AAC and OGG. By using transcoder plug-ins, Booksonic supports on-the-fly conversion and streaming of virtually any audio format, including WMA, FLAC, APE, Musepack, WavPack and Shorten.
If you have constrained bandwidth, you may set an upper limit for the bitrate of the streams. Booksonic will then automatically resample to a suitable bitrate.
Based on Java technology, Booksonic runs on most platforms, including Windows, Mac, Linux and Unix variants.
At the moment the platform consists of
Booksonic Air - A server for streaming your audiobooks, successor to the original Booksonic server. Based on Airsonic.
Booksonic App - An android app for connection to Booksonic servers. Based on DSub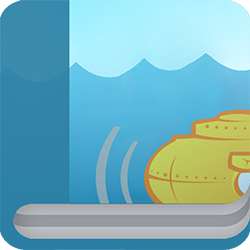 Please check our application chart to see which GigaDrive Plans are eligible to install this application.
Navigate to the Application Manager page and search for booksonic.
Click

icon to open the installation window and tap Install to start the installation process.
Once the installation is complete, click

icon to open the Access Info page. Then click Go To Application to access booksonic.