Pydio (formerly AjaXplorer) is a mature open source software solution for file sharing and synchronization. With intuitive user interfaces (web / mobile / desktop), Pydio provides enterprise-grade features to gain back control and privacy of your data: user directory connectors, legacy filesystems drivers, comprehensive admin interface, and much more.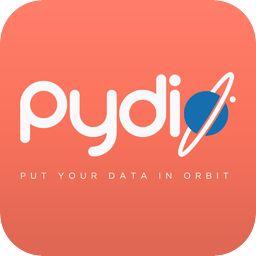 Pydio is available as an one-click installable app on all of our Gigabox Plans starting from Gigabox Mini series.
File sharing between different internal users and across other Pydio instances
SSL/TLS Encryption
WebDAV file server
Creation of dedicated workspaces, for each line of business / project / client, with a dedicated user rights management for each workspace
File-sharing with external users (private links, public links, password protection, download limitation, etc.)
Online viewing and editing of documents with Collabora Office
Preview and editing of image files
Integrated audio and video reader
Client applications are available for all major desktop and mobile platforms
Navigate to the Application Manager page and search for pydio.
Click

icon to open the installation window and tap Install to start the installation process.
Once the installation is complete, click

icon to open the Access Info page. Then click Go To Application to access pydio.
Navigate to the Application Manager page and search for mysql.
Click

icon to open the Access Info page for mysql and grab mysql MySQL Host, MySQL User and Password.

Again search for pydio and click

icon to open the Access Info page. Note down Server URL and Database Name.

Click

Configure Pydio

button to open the inital setup page for pydio.

Choose Default language and click Start Wizard.

Set Application Title and Welcome Message. Click Next.

Set Username and Password for administrator account. Click Next.

Configure database connection by using the values from step 2 and step 3. Click Test DB Connection.

Enter Server URL from step 3 in the field of Detected Server URL. Click Install Pydio.

Once the installation is complete, you will get a message like below.

Repeat step 3 and click

Go To Application

button to access pydio.
Click the top left icon and then click Settings.

Open Workspaces page.

Create new workspace and configure as following.

Workspace based on: Driver
Choose Storage Driver: File System (Standard)
Driver Options > Path: /storage
Set Generic Options > Label: Gigabox Storage

Close the configuration window and open pydio homepage. Your storage will be listed like below.